Tag Archive for horror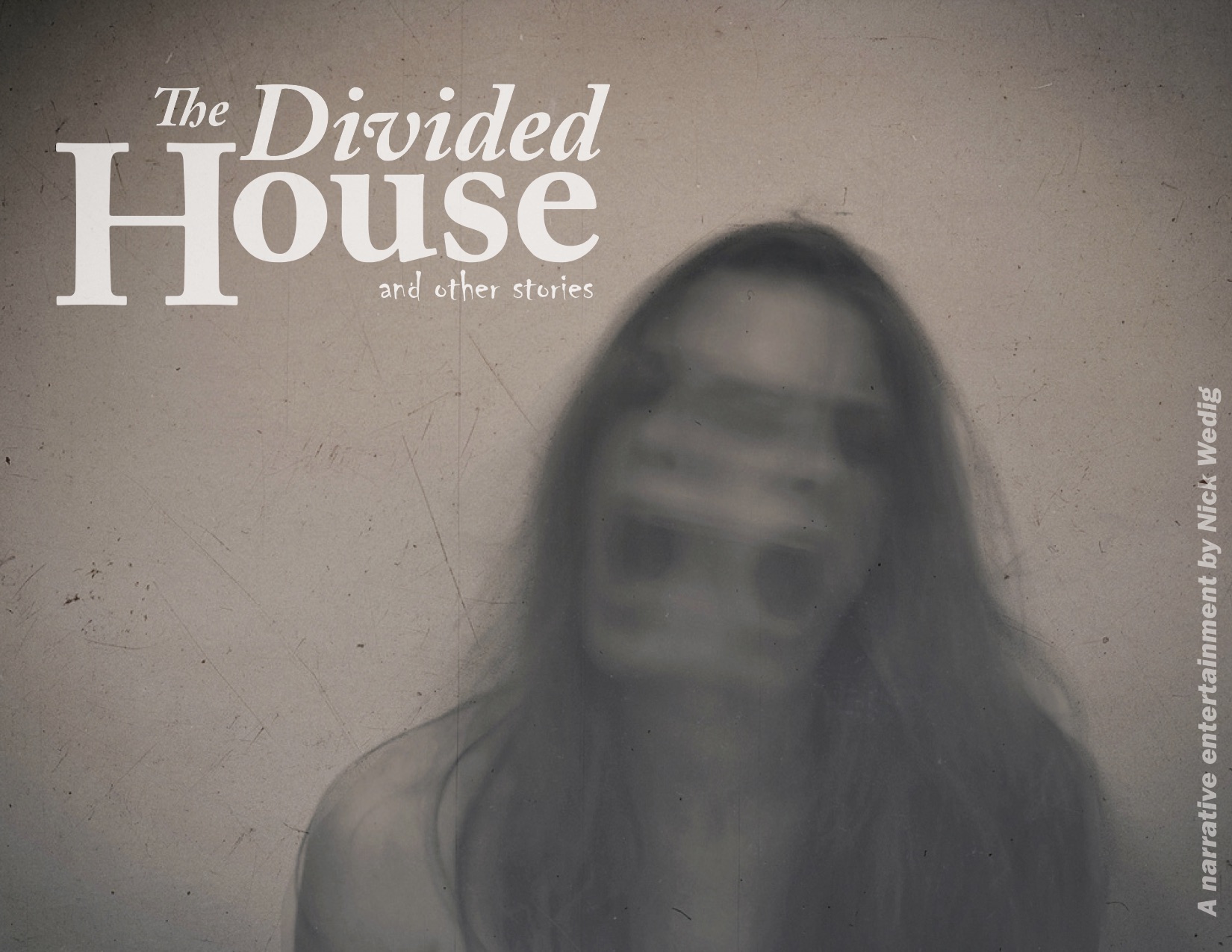 The Divided House and other stories is a game I wrote for Giacomo Vicenzi's Spooky Design Contest 2016. It's a loose, freeform narrative game, inspired by "Tlon, Uqbar, Orbus Tertius", The Twilight Zone, House of Leaves, Archipelago III and the board game Power Grid.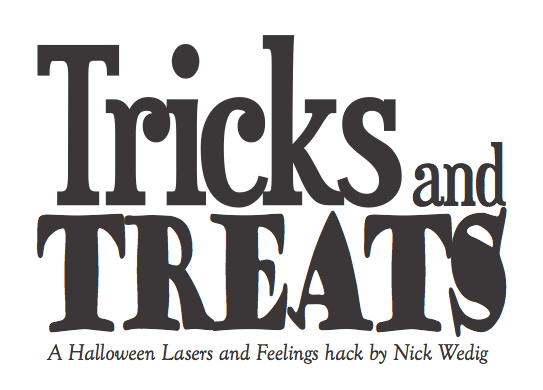 Tricks and Treats is a simple little hack I made of John Harper's Lasers and Feelings. You play Halloween-ish creatures that are horrifying but also somehow cute and/or loveable. The one night a year you can interact with others without problem is on Halloween night. But something is threatening to ruin your one pleasing day a year! You'll have to do something to put a stop to that.
Here's a game I made over the summer, inspired by but not entered into Game Chef, but I never got around to posting it here. It's a mashup or Archipelago and some boardgame mechanics, where you explore an abandoned space ship.

I made an update to my old nameless horror game. In the process, I expanded the rules several times over. But it plays much better now!
Nameless Horror 0.2 core rules
Nameless Horror Scenarios
Yes / No cards and Questioner card
I haven't substantially changed the oracle deck, so that's still cool to use.
This is an outdated version of the game. It's fun to play, but you will probably get better results playing this updated version, with like actual rules for danger and death.

Maybe at some point in the future this game will get a title. Until then, it's just a simple little GMless horror game.